Garage Door Repair, Service, and Replacement
Minneapolis, MN
Honest, Reliable, Quality Workmanship
Residential
Commercial
Installation
Openers
Repairs
Maintenance
24/7 Emergency Garage Door Repair Service
Aladdin Doors® is your go-to source for all things garage door
Broken garage door? We can fix it. Door beyond repair or obsolete? We can replace it. We service all bands and we're here to help.
Aladdin Doors® is the most trusted full-service garage door company in Minneapolis
Founded on the old-fashioned virtues of honest work and affordable prices, we're Aladdin Doors®. As a local, full-service garage door company, we treat every customer as if they are the most important client we've ever had. Since 2004, we have grown our business through repeat and referral business, a direct result of exceptional customer satisfaction. Whether you need it repaired, replaced or retained, we've got you covered. We promise to give you the best experience ever.
Aladdin Doors of Minneapolis will handle all your garage door needs. Whether you need garage door parts, regular garage door maintenance, or are seeking an entirely new garage door installation, our specialists are here to make that a reality.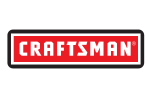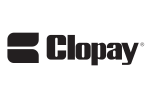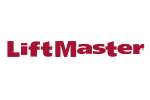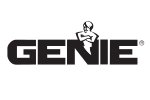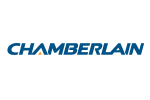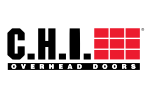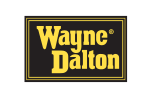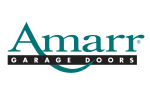 Garage Door Repair Products & Service FAQs
How Soon Can You Provide Garage Door Repair?
When you call us by 2pm, we guarantee same-day repairs, or your service call will be free! Our trucks are replenished daily with standard replacement parts, so work is completed on-the-spot. We also offer 24/7 emergency support when you need it most.
Can You Fix My Loud & Squeeky Garage Door?
Yes, Aladdin Doors® is a full-service garage door repair company who can fix loud, squeaky garage doors. If it's been a while since you've had a service call, ask about our maintenance, tune-up and safety inspection special. We'll adjust and lubricate all moving parts and make sure your door and opener are properly working. Call today.
My Spring Is Broken & My Door Is Stuck. What Should I Do?
Broken garage door springs are our most common service call. Because we understand the urgency, especially when you're stuck in your garage and can't get out, we will dispatch a technician as soon as possible. Meanwhile, please do not try to lift the door on your own as serious injury or damage can occur to you or your vehicle. Call now.
What's a Smart garage door opener & why would I want one?
Smart homes are here to stay and now, so are garage door openers. With Wi-Fi connectivity, you can turn your Smartphone, computer or tablet into a remote control and operate your garage door from anywhere, at any time. Receive an alert if you forgot to close your door. Pre-program your garage door to automatically close after a set period. Open the door for a delivery man or to let the kids in after school. Why not do the 'smart' thing and find out more. Call now.
Can You Repair Garage Doors Damaged By Vehicles?
When your garage door has been damaged, Aladdin Doors® offers a free consultation to discuss your options. Whether we can repair it onsite of if replacement makes more sense, either new panels or a completely new door, we will give you our best recommendation and price to fit within your budget. We can also provide documentation for insurance claims if needed.
Why should I choose Aladdin Doors®?
Since 2004, with our experience and commitment to the community, we have established ourselves as a reputable five-star company providing service excellence to every customer we meet. Fast response time, experienced technicians, quality products and competitive, affordable pricing makes us the #1 choice in the Minneapolis area as a full-service garage door company. Call today.
Just when you think that everything is going smoothly, something goes wrong. This time it's your garage door opener. Does it have a mind of its own? Does the door open but the motor keeps running? Has the inside wall switch or outside keypad stopped working? A complex system of parts made up of motors, pulleys and chains allow your garage door to open and close smoothly, consistently and on command. A broken part can interrupt its operation and cause your entire system to fail. With Aladdin Doors®' same day service option, we'll have it up and running in no time. We repair all brands of openers and carry standard parts to fix it right away. If your opener is old and on its last leg, it might make more sense to replace it rather than keep trying to fix it. For professional and efficient garage door opener repair, replacement and service, call Aladdin Doors® of Minneapolis today.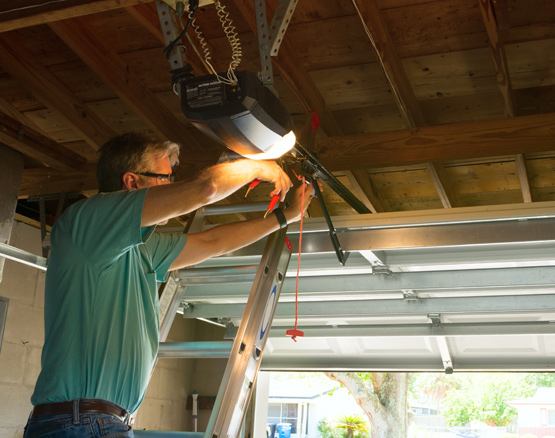 Highly Recommended
"We were in need of emergency service and called Aladdin Doors® because of all the great reviews. They did not disappoint. Our technician was a great communicator, arrived promptly on time, and was extremely knowledgeable. They can easily diagnose the problem and have all the tools and parts needed available on their truck. Great rates, excellent service, and reasonable prices. I highly recommend Aladdin Doors® for any garage door work."
-Joshua G.
Garage door replacement is a serious, time-consuming decision, especially when you don't know what you don't know. Beginning with a free in-home estimate to professional installation, we'll take care of everything. Today's homeowners demand more from their garage door and technology makes it happen. Considering a new garage door opener? Wi-Fi capability is here and it's in your garage. With a new garage door system, you'll not only give your home an instant facelift, you'll keep you and your family more safe and secure.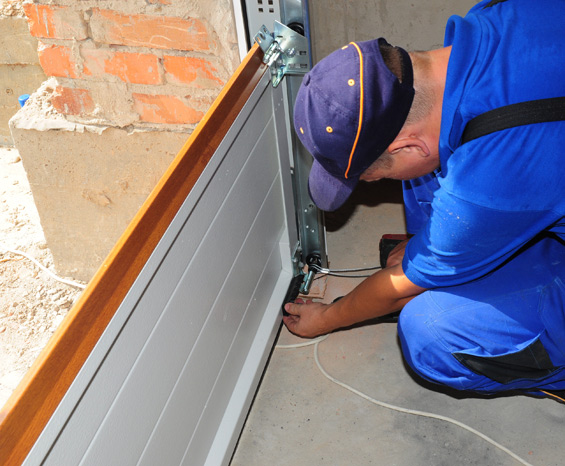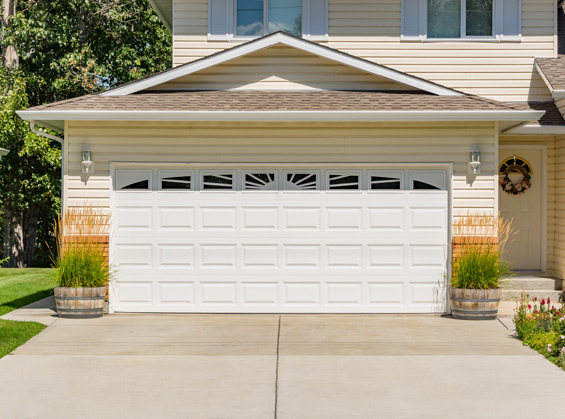 If you're thinking of buying your door through a local retailer or big box store and installing it yourself, please think again. Removing and hauling away your old door and putting up a new door can be overwhelming. It takes the right tools, knowledge, experience and lots of patience to do it right. Improper garage door installation can be dangerous and void your warranty. Doing it correctly will insure safety and security for you, your family, home and possessions. Why pay for a brand-new door and then pay again to fix something that could have been avoided with professional installation? If you're concerned about costs, get your new garage door now and pay for it later with our financing options: up to 12 months with no interest, or a low interest rate for a longer term. When it's time to treat yourself to a new garage door, Aladdin Doors® is at your service.
Why leave the comfort of your heated car seat when you can press a button and automatically open your garage door? Garage door openers make getting in and out of your garage easy, safe and convenient. If you've never had one before, now's the time. We can recommend and install one that is right for you, quickly and efficiently, often the same day. Want to buy your own and install it yourself? Do you have basic carpentry and electrical skills?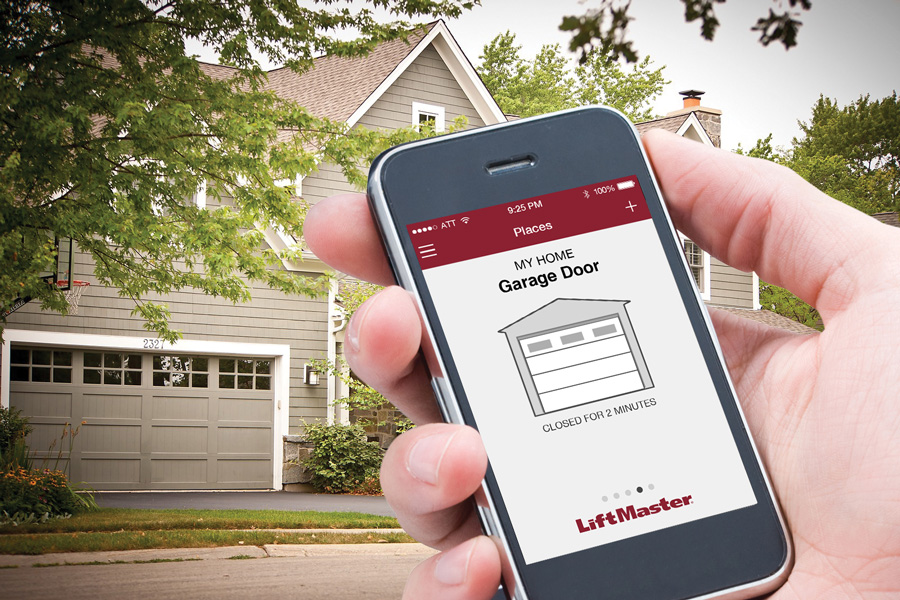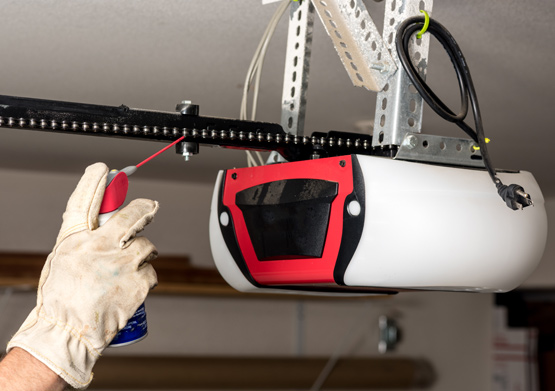 Openers have several complex parts that need to be properly placed for smooth installation. If you miss something here or there, expect to have performance problems. If you mess it up, you will likely hear the story retold at every family party for the rest of your life. Choose from our value-packed, hardworking chain drive; our smooth, quiet belt drive; or our wall mounted, space saving jackshaft model from LiftMaster™ or our own Aladdin Doors® brand. Pricing includes the opener, service, labor, professional installation and tax. All openers can be equipped with Wi-Fi connectivity so you can operate your garage door from anywhere at any time, using your Smartphone or mobile device. For even more security, ask about our web video cam that monitors what goes on in your garage when you're not home. At Aladdin Doors®, we open one door at a time, and will be happy to install a brand-new garage door opener for you today.
Protect your investment with preventative garage door maintenance. Our safety inspection, tune-up, maintenance program will detect potential problems, ensure safe operation and keep things running efficiently. After all, it's better to invest in maintenance and prevent expensive repair costs later. Our goal is to not only provide service after the sale; we want to build strong, long lasting relationships with all our customers.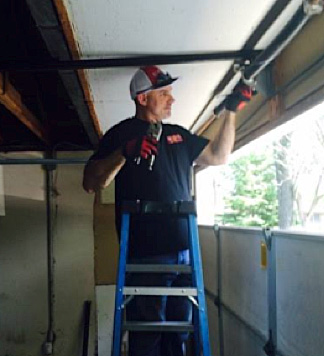 We Take Your Satisfaction, Safety and Security Seriously
At Aladdin Doors® of Minneapolis, great service doesn't start when we arrive at your front door. It starts the moment you call us. Our advanced tracking software system keeps you informed from start to finish. After your appointment is secured, you will receive confirmation via text and/or email followed up with a photo of your technician, his bio, a recent review and a link to track his travels so you'll know what time he'll arrive. We want you to know who you'll be doing business with, after all. If we've been to your home or business already, we'll have your history and notes about what might need service going forward. After the job is complete, your receipt will be automatically emailed, and you'll receive a link to rate our performance. We know how important it is for you to be more than satisfied with our service. Our promise to you is to make your experience comfortable, pleasant, safe and stress free.
For complete garage door sales, replacement, installation, repairs, service and maintenance, call the experts at Aladdin Doors® of Minneapolis, MN. We appreciate your business and welcome your referrals. Thank you for the opportunity to work with you.